Immediate Access to Any Issue
From any screen in ExtraView Adverse Event, the user can have immediate access to any individual issue by report id#. Drill-down navigation is part of any report. A few clicks is all it takes to display or edit any issue. Search by ID is immediate through the ever-present Issue ID field in the navigation area.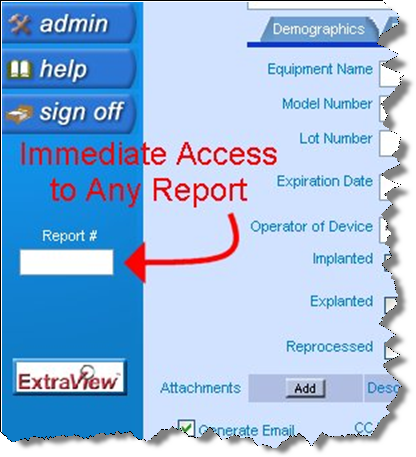 Just type in a valid issue ID and a detailed display of the issue is returned.