LDAP and SSO Support
ExtraView Adverse Event sign-on can be managed via SSO and LDAP. Once users have an established SSO ID and password, ExtraView Adverse Event sign-on is streamlined. SSO and LDAP support eases the administration of individual security data.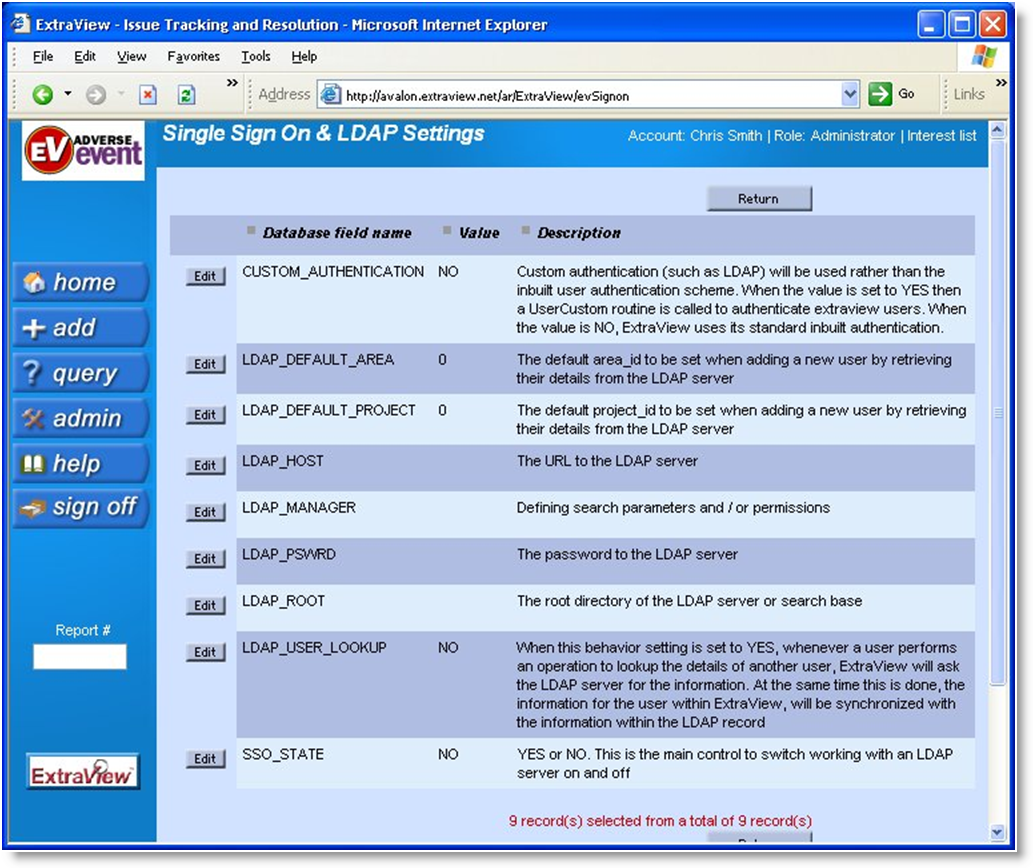 EV Adverse Event supports Lightweight Directory Access Protocol (RFC 1777 and RFC 2251) natively within the product. EV Adverse Event administrators may now maintain all user data in a central LDAP directory.