Advanced Tracking Platform
For a complete change management system, The ExtraView Platform consolidates multiple tracking systems into one role-based system. Each business area represents a separate tracking system such as device history, calibration management, defect tracking, action requests, site management, IT help desk, and warranty and license entitlement. Each business area may utilize unique layouts and workflow, but may also share items such as issues, fields, users and security.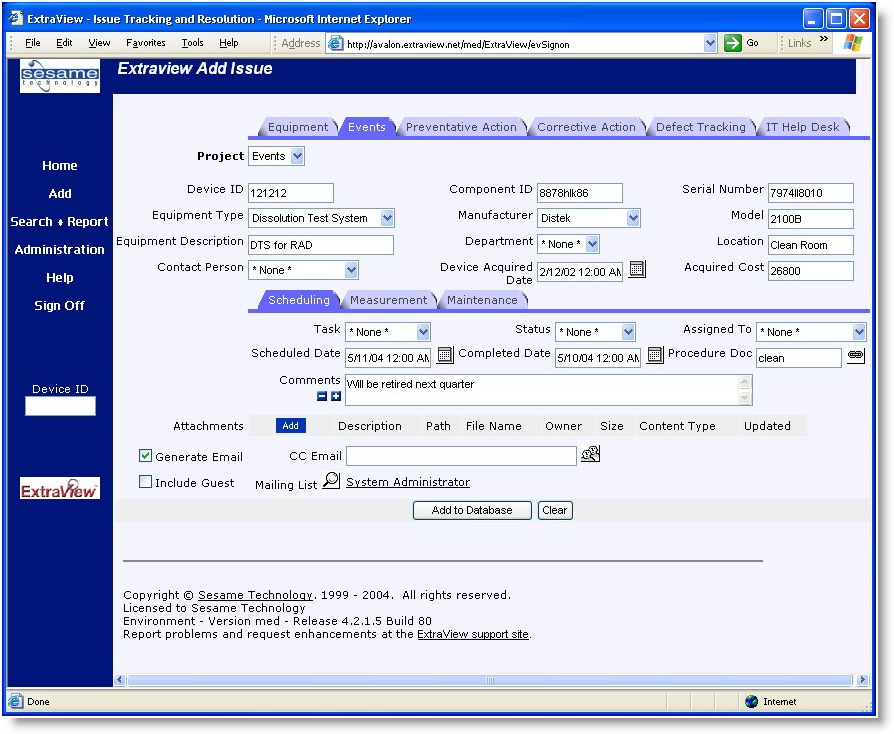 ExtraView can move issues between business areas and reporting may be automatically filtered by both business area and project.