CAPA and Calibration Manager
The ExtraView platform is often configured for use as a CAPA and/or a device calibration management system. Contact ExtraView Corporation for a tour of features that apply to other life science applications.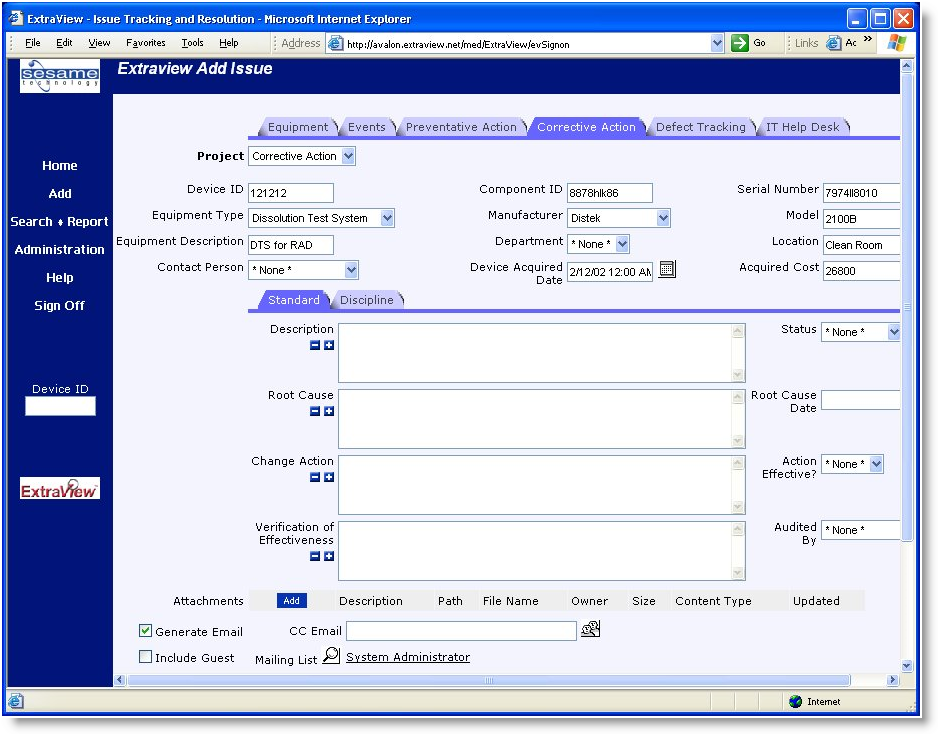 ExtraView can move issues between business areas and reporting may be automatically filtered by both business area and project.